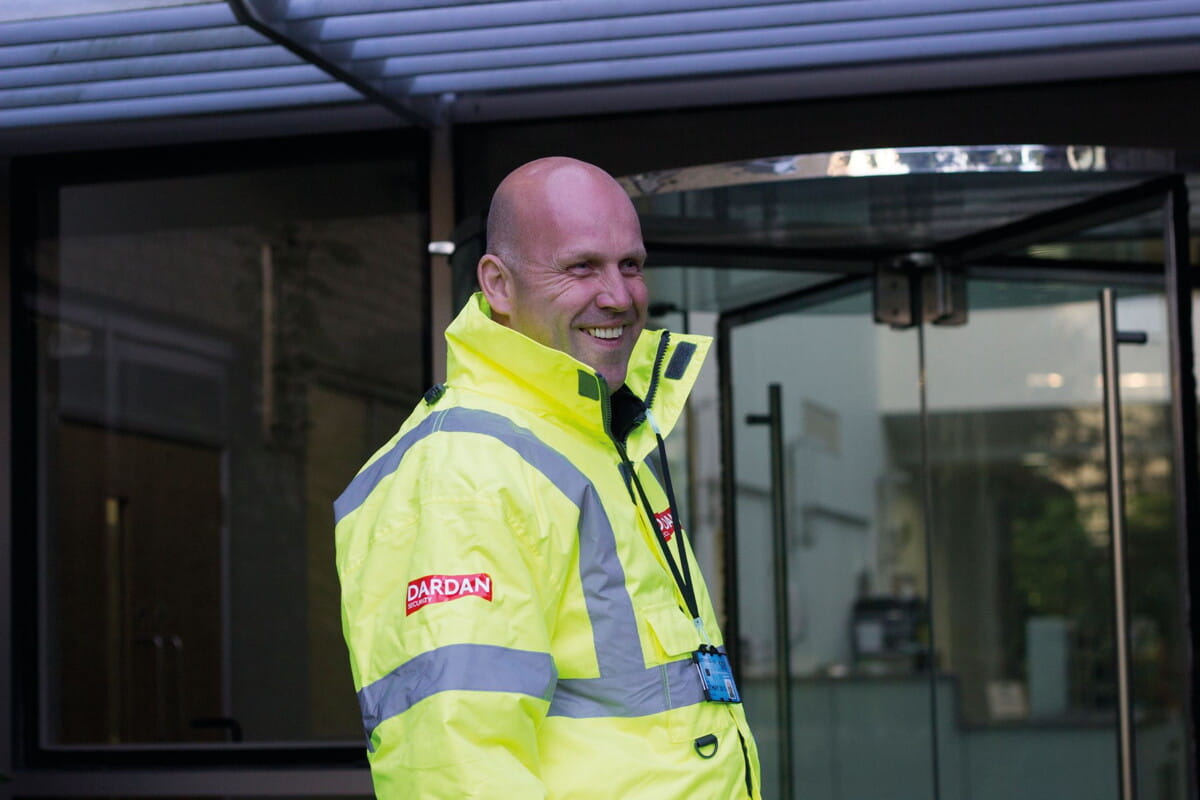 What can I expect from my security career?
The most obvious path for most Security Guards and Officers is to move into management. Supervising, leading, developing people and management is one aspect of this development path. Championing health and safety, building great relationships and inspiring others is key to becoming a leader. In a security services or solutions provider like Dardan Security, you will also have to start to develop a commercial skills set building client relationships, thinking about profitability, resourcing, cost, performance of contracts and growing the business. In Dardan Security we have the following roles:
Security Officer
Site Supervisor
Security Manager
Contracts Support Manager
Contracts Manager
Operations Manager
Head of
You could also build your career in CCTV Control:
CCTV Control Room Operator
Control Shift Manager
You could move "in-house"
We have seen excellent people move from Dardan to working in house for our clients which is testament to the quality of the service we deliver and the people we hire. Security professionals may choose to move in house and move into broader operational roles. Facilities management or operations management for example.
You could become a trainer or facilitator
Current Dardan employees have "train the trainer" style qualifications or have chosen to become in house Dardan First Aid trainers – these are great examples of people who quite simply can do more. You could develop a career alongside your day job providing training to other industry professionals.
Careers in Security Technology
Dardan Security is invested in security technology so our employees are constantly engaging with new technologies that enable them to do their jobs more efficiently and safely. Dardan also provide security technology solutions, this isn't just CCTV and surveillance but cyber security and intelligence.
Security as a stepping stone
Dardan Security have an excellent team but security isn't always their first career. We hire people from the civil service, healthcare, police, military, logistics and corporate business backgrounds.
Security also works as a stepping stone to gaining new skills, many students and adult learners gain their security licence because they need the flexibility of shift work or simply because they get great training such as first aid, customer service, conflict resolution, resilience and can apply real skills to the competitive world of work when they complete their studies.
There are roles where you will work 4 on 4 off or casually as a relief officer around other commitments - what you have to or choose to do with the rest of your time is open!
You could become a security subcontractor or work as an independant security professional
If you need guidance on security careers, look no further than LinkedIn or Facebook - join relevant groups and network to find out more!