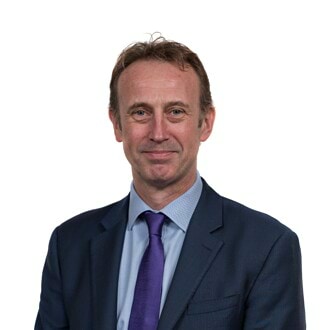 Andrew Buxton
Director - Board – Security Operations - People Focused Security Solutions
Andy joined Dardan in October 2018.  A former Army officer, Andy has 30 years operational experience from multiple tours of Northern Ireland, Balkans, Middle East, Asia and Africa.  Focused on overt and covert surveillance, intelligence and reconnaissance, primarily in hostile environments, he has significant experience of identifying threats and vulnerabilities and creating systems to mitigate risk.  In his final military role, he was Head of Intelligence, Surveillance, Target Acquisition and Reconnaissance.
As an instructor and trainer he has frequently deployed globally to deliver security, counter-terrorism and counter-insurgency training.
 
Andy was the MOD's principal planner for the design and implementation of regional contingency plans for the protection of Critical National Infrastructure in the South East, and was the MOD's operational lead for their contribution to flood relief operations in 2014.  In 2015 he was mentioned in the New Year's Honours for his contribution to the design of Op TEMPERER, the MOD's response to a major terrorist attack, which was first activated by the Prime Minister following the Manchester Arena bombing in May 2017.
 
Andy has a Masters' degree in Leadership and Management, an MBA and has completed eight months post graduate study at the Defence Academy, focusing on the Global Effects on Security, Counter Insurgency and Management of Risk.  He is a Fellow of the Chartered Management Institute and a Member of the Security Institute.